If you stumbled upon this page, the odds are you're looking for a perfect pair of yoga pants.
With comfort being the underlying priority throughout every contender, be certain that our guide has got you covered.
Yoga leggings manufacturers add different features to their yoga pants. From features like moisture management and stretch recovery to the pilling resistance and the price category, we took into consideration every characteristic that composes a qualitative and long-lasting piece of clothing.
Gussets
Gussets are a key design feature for increased range of motion and for eliminating pressure points and stress on the seams, inserts sewn into the crotch. Some are diamond-shaped, and others are triangular, but we couldn't tell the difference between the two.
A gusset insert alleviates the issue of having a single pressure point where four seams run together (right where you don't want it), and it also helps to disperse the stress around the crotch seams making yoga pants more durable.
Keep in mind that you will most likely be moving a lot, which is why it makes sense to look for yoga pants with a piece of fabric at the crotch for additional protection against tears.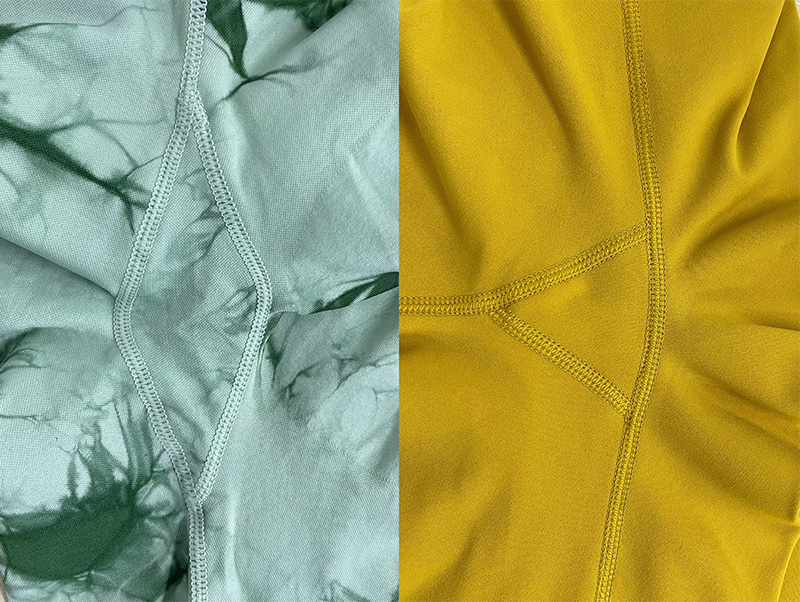 Colors and Prints
Why black yoga pants is so popular - it masks any signs of sweat! Depending on material content and breathability, lighter colors often have more noticeable sweat stains than dark colors. So black yoga leggings can also be worn outside of the studio and dressed up or down.
As for prints, mixing things up with bright flowers, trippy designs, or other colorful options. Fun colors and patterns express some individuality.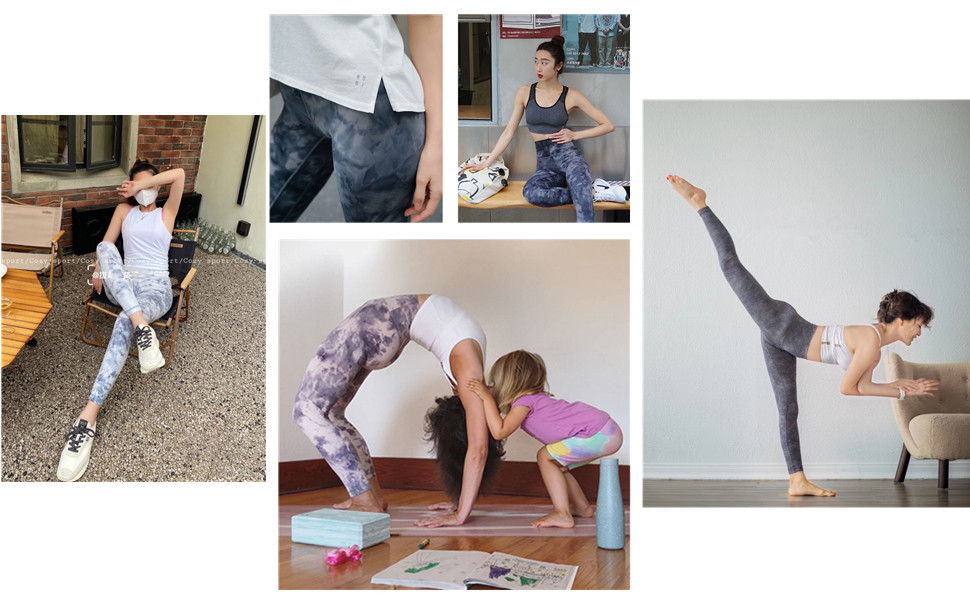 Seaming
Yoga Pants Manufacturers will sometimes add seaming details to the legs and rear to help accentuate certain areas. Some of the yoga leggings can give a nice shaping effect to the bottom. However, in some lower-quality pants, the seams may feel uncomfortable or leave marks on the skin. So keep that in mind when trying on a pair with lots of seams and darts.
Waistband & Rise
Intricate waistbands or roll-down tops are one-way manufacturers try to add some style elements to their designs, but be careful that there's not too much extra material around the waist. It might bunch up and get in the way of a deep forward fold. Plainer is better in this case. Rise is entirely up to your preference. Some love an ultra-high waist that holds everything tight, while others find the style too restricting and prefer mid to low rise pants. Yoga typically involves many bends and twists, so many yoga pants manufacturers err on the side of high to avoid potential wardrobe malfunctions.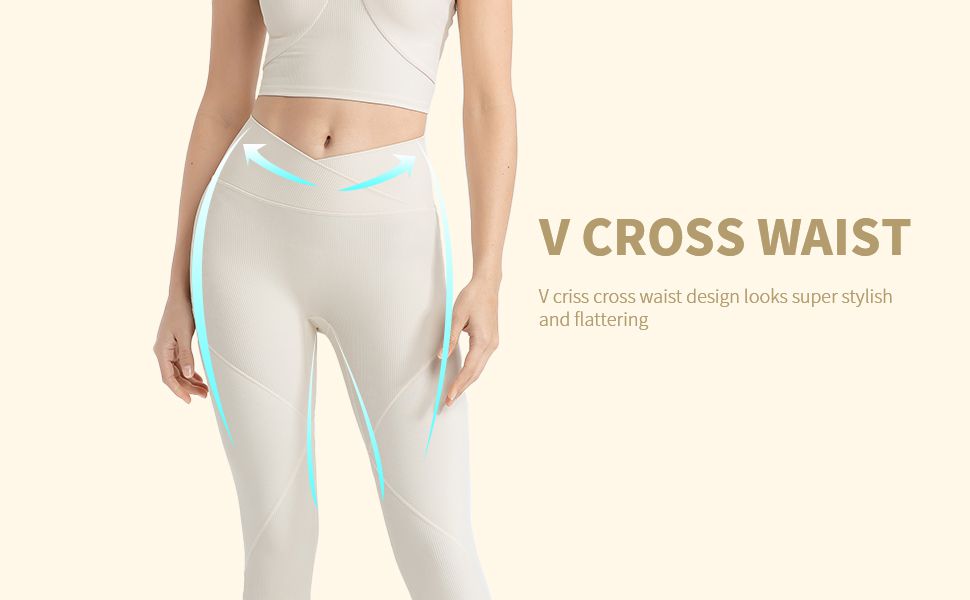 Pockets
Yoga leggings with pockets exist to help you carry the essentials easily and discreetly.
While some yoga leggings with inner pockets have just a small insert in the waistband to hold a card or key, there are also workout pants with wider pockets at the waist, deep pockets against the thigh, and even pockets with zippers so don't have to worry about larger items like your phone falling out.